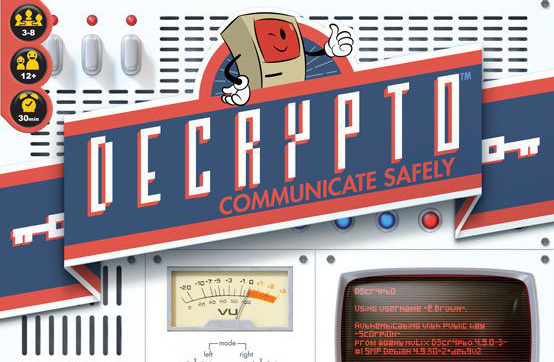 Coffee . . . Sabertooth tiger . . . Cucumber Sandwich . . . code is 4-3-1!
Ever wanted to be a code breaker listening in on secret transmissions from the enemy side?  Now you can in the latest game in at Game Point, Decrypto!  In Decrypto, the new game from publisher iello games, two teams square off and try to intercept each other's secret code.  Steal their signals twice and you win but fail to get your own team the secret message and you lose the game.
Decrypto can't currently be purchased online – so you'll want to come in to try and buy this great new title at Game Point.