Coaster Park Demo Day
December 17, 2017 | 3:00 pm

-

8:00 pm
Event Navigation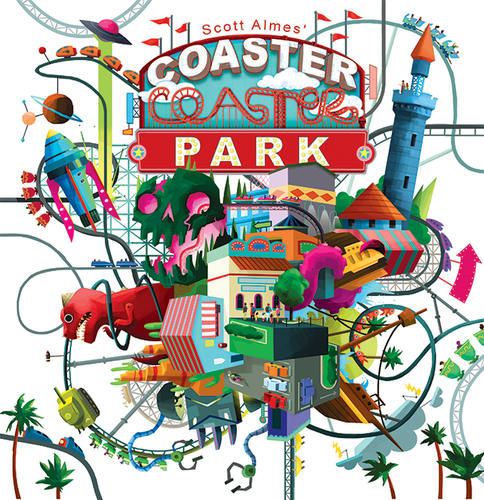 Coaster Park is a new game from Pandasaurus Games where each player takes on the role of building an actual working Roller Coaster.  That's right, part of the game is rolling a marble down the coaster that you've built to see how well it works . . . or doesn't.  From the publisher:
Click, click, click… Hold on to your stomachs, because the ride of your life is about to drop. In Coaster Park, you are tasked with building the biggest, baddest roller coasters. To do this, you must assemble a killer crew to help you outbid and outsmart your fellow builders to gain the choicest track pieces. But don't forget about physics! If your marble fails to make it to the end, you've got a dud on your hands and must re-engineer your path to victory. Coaster Park, from designer Scott Almes (Tiny Epic Kingdoms, StarFall), is a strategy game of epic delights for 2-4 thrill-seekers. Plays in 30-60 minutes!
Join a publisher representative from the Envoy Herald program to try out this new release. Come out any time between 3 pm and 8 pm to channel your inner Six Flags.  No need to bring a group, just show up and try this out!  This will also be a fun event for families with kids around 8 and up (there's a dexterity aspect to the coasters that might frustrate younger players, but you know your little gamer best).