Foes and Fables Podcast – Live Show!
August 30 | 7:00 pm

-

9:00 pm
Event Navigation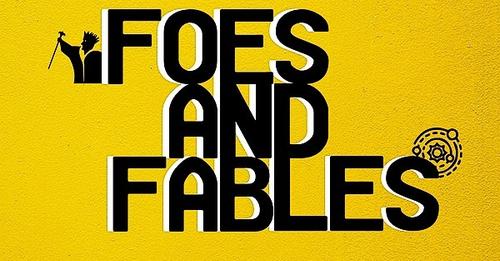 To celebrate the wrapping up of the first season of their role playing podcast, the cast of Foes and Fables will be presenting a live adventure in the lot next to Game Point!  Come see the cast perform their own brand of magic – live!
More about Foes and Fables:
Foes and Fables is a Dungeons and Dragons podcast following a group of players and game master Tanner Azzinnaro as they progress through the various settings and campaigns written by Azzinnaro. Much like a television program, the D&D system of roleplay and collaborative storytelling engrosses the listener in the world brought to life by the players. The first campaign, or "season," of Foes and Fables, "Evergreen," follows the story of four high schoolers from Spokane, Washington, struggling to engage in their social lives and confronting family trauma, all while uncovering the mysterious, hidden world of magic. Foes and Fables focuses on short, concise campaigns, with each new season in the anthology bringing vastly different settings to life for the listener. At its core, Foes and Fables is about a group of friends (and a twenty-sided die) working together to tell a story.