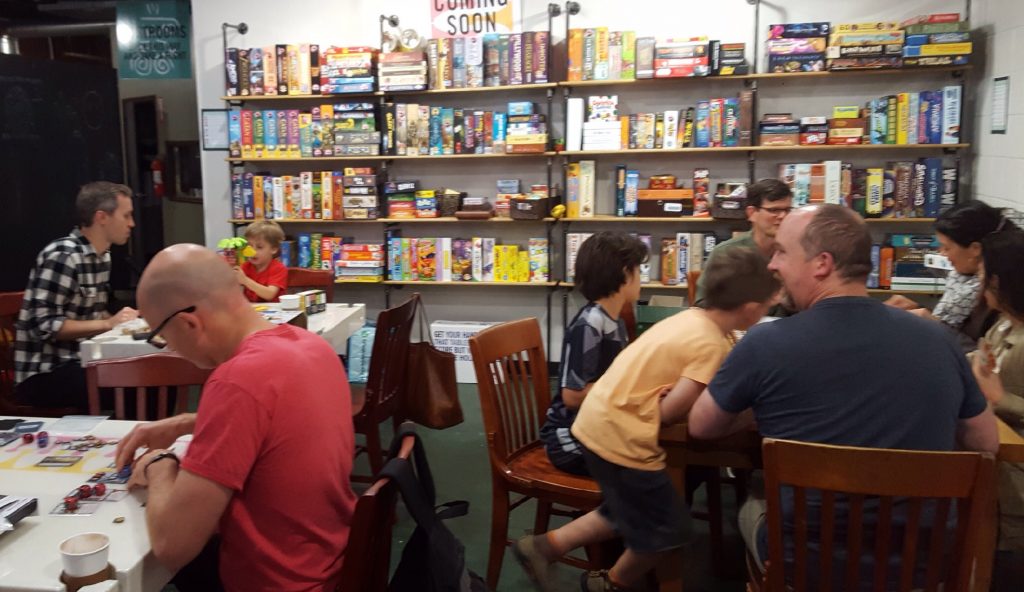 That picture is from Game Point's soft launch over four years ago. A simple time when we didn't have to consider a global pandemic when planning how to play board games!
With case counts starting to slowly come down in Davidson County, we are going to slowly start bringing events back to Game Point. We've missed teaching you new games, hosting your fun groups, and just having the place hustling and bustling. We've added a whole new slate of events, from old favorites to new Learn to Play nights. Hopefully, there's something you are looking for, and, if not, suggest something!
For the month of February, we are requesting that if you attend an event to please wear a mask – especially since events mingle people from different social circles. Thanks in advance and can't wait to see you at the table!
Check out all our planned events on the Events Page.